The Blue Basket has a fantastic DIY that even mom will want a turn wearing. Now, what dad would not enjoy this Father's Day gift?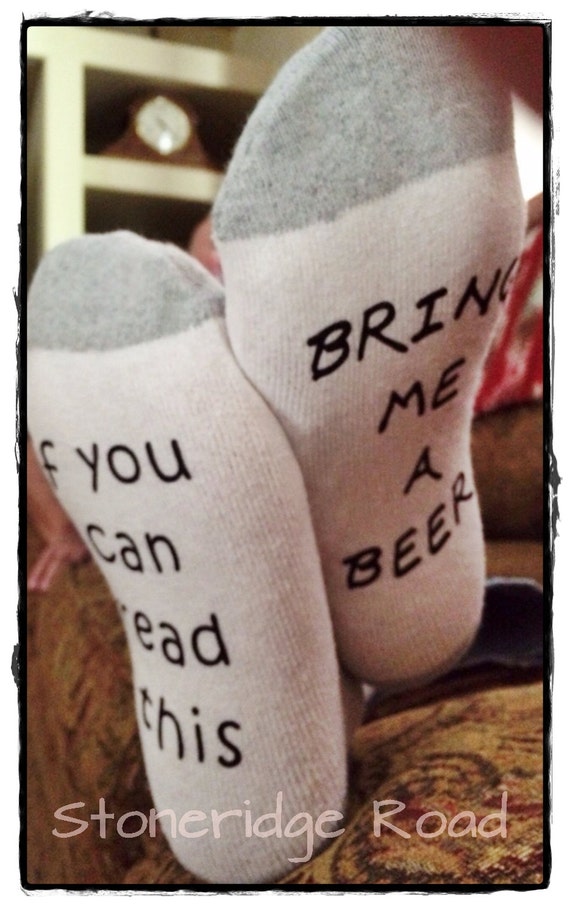 This looks like a funny and easy hack we found from Stoneridge Road. Pick up some men's cushion comfort crew socks. Size 6-12  should fit most men plus a black waterproof permanent marker. Use your best penmanship, and there you have it a  quick and easy Father's Day gift and real conversation piece.
Dig out a mason jar. Then pick up a gold ribbon and some Hershey's Nuggets, gold wrapped Rolo's, Ferrero Rocher, chocolate gold coins, or Werther's Original and fill your jar. I Dig Pinterest was the inspiration for this gift. You will find the printable tag over there.
Nearly Crafty has the 411 on this way cute bookmarker idea, hop on over. Think Grandpas and all of his grandkids with this one. How many markers could he receive?
We wish all of the fathers out there a very happy Father's Day!